SEVEN MAGIC MOUNTAINS. LAS VEGAS
Yes, I went to see rocks.  But not any rocks.  BIG ones in the middle of the desert!  I love finding magic in offbeat places and you can't get more offbeat than gigantic coloured boulders in the desert.
Located off the Interstate just a few miles outside of Las Vegas, Seven Magic Mountains is large scale public art installation by internationally renowned Swiss artist Ugo Rondinone.  The works consist of seven towers of large painted boulders stacked 30 to 35 feet high.  The artist chose the particular location as it "physically and symbolically" is the midpoint between the natural and the artificial.  Rondinone shared that "the natural is expressed by the mountain ranges, desert, and Jean Dry Lake backdrop, and the artificial is expressed by the highway and the constant flow of traffic between Los Angeles and Las Vegas." Quite poetic.
I loved it, only wished we went when it wasn't burning hot outside.  Our visit was cut short by the scorching sun.  It almost felt like a mirage to be in the desert and find this burst of gleaming, colourful towers.  The exhibit first opened May 2016 and was only supposed to be on view for two years.  Due to popular demand, it's scheduled to remain on view until end of 2021.  So if you're looking for some desert treasure, do go before the magic disappears.
Joy is not a mirage, you'll find it in unexpected places.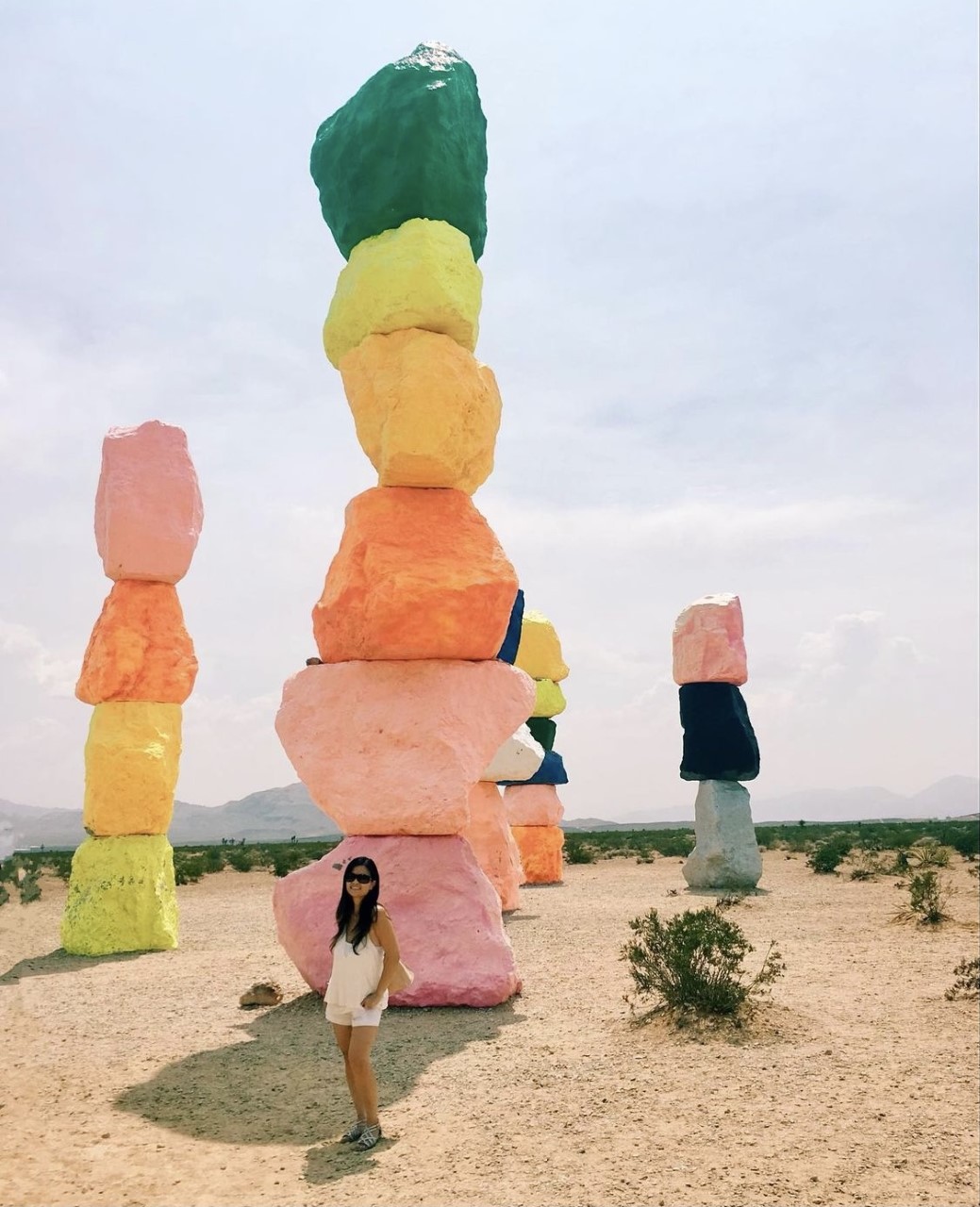 For more happy places, keep reading here.