WYNWOOD WALLS. MIAMI
My family probably thought I lost my mind when I exclaimed, "we're going to see warehouses!"  But these weren't just the usual ordinary drab, industrial warehouses… these were full of vibrant, bold colours and art! After all, Wynwood Walls has been deemed, "Museum of the Streets" so of course we had to go.
It's a fun place to explore, meander through the streets and discover what works of art lie around the corner. And I'm not going to sugarcoat it, the walls make for great photo backdrops.  Hellooo Instagram!!!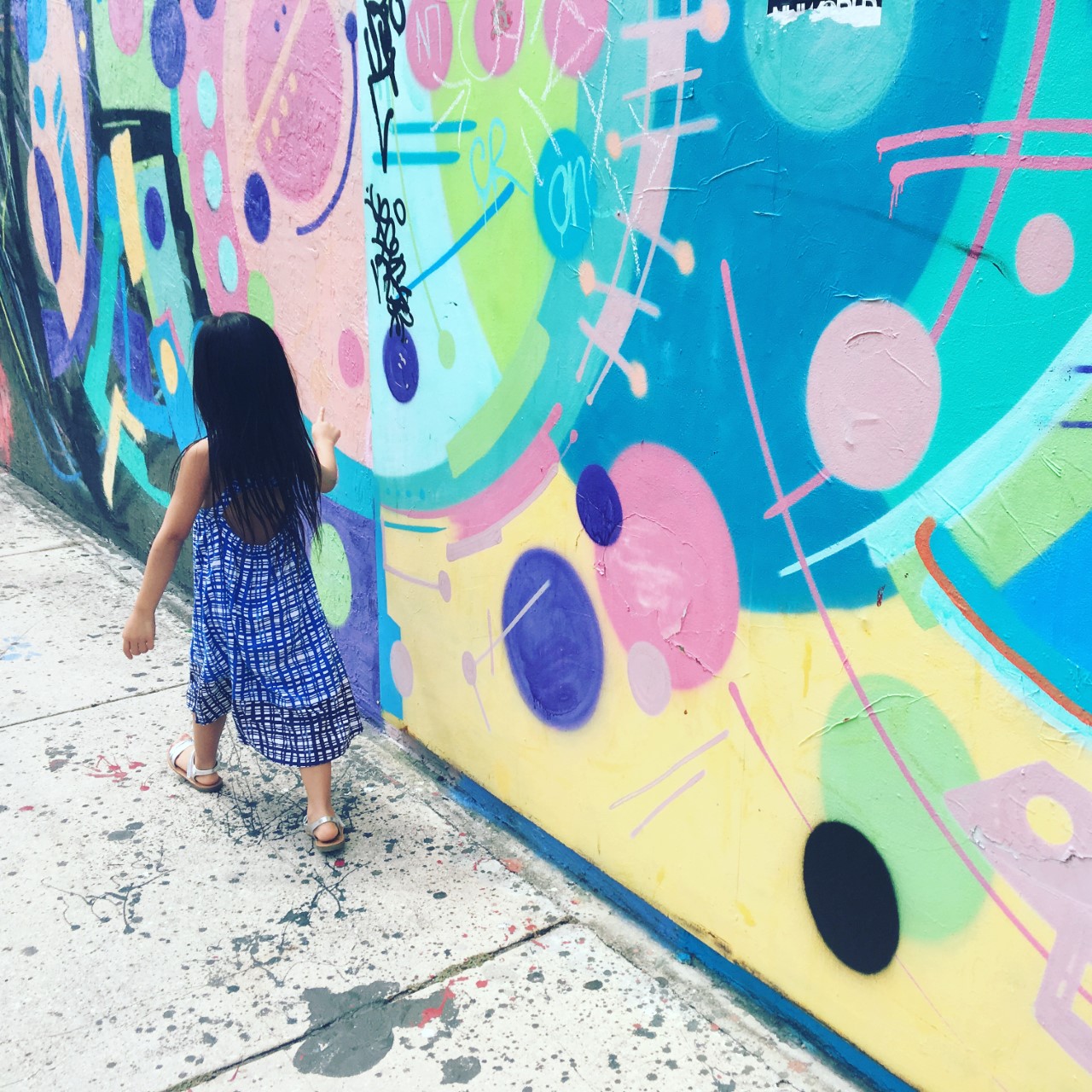 Wynwood Walls stemmed from the brilliance of the late Tony Goldman. He was a creative genius to take a dismal warehouse district and revitalized it to become a vibrant ode to graffiti and street art.  The rows upon rows of plain grey warehouse buildings took new life as they became large canvases to local and world renowned artists.  To date more than 50 artists from 16 countries have covered over 80,000 square feet of Wynwood's famed walls.
Joy can truly be found at every street corner. 
For more happy places, click here.