THE BROAD. LOS ANGELES
If you're looking for inject some colour into your life, it doesn't get more colourful that an art museum.  Full disclosure, I'm not an art connoisseur.  I rarely read all the little signs to understand the story behind each art work.  I'm a visual person and simply enjoy taking a moment to appreciate the art then I move along.  It's also hard to stand still long enough to even blink when you have kids with short attention spans accompanying you.  As a parent you learn to savour the joy no matter how fleeting it may be.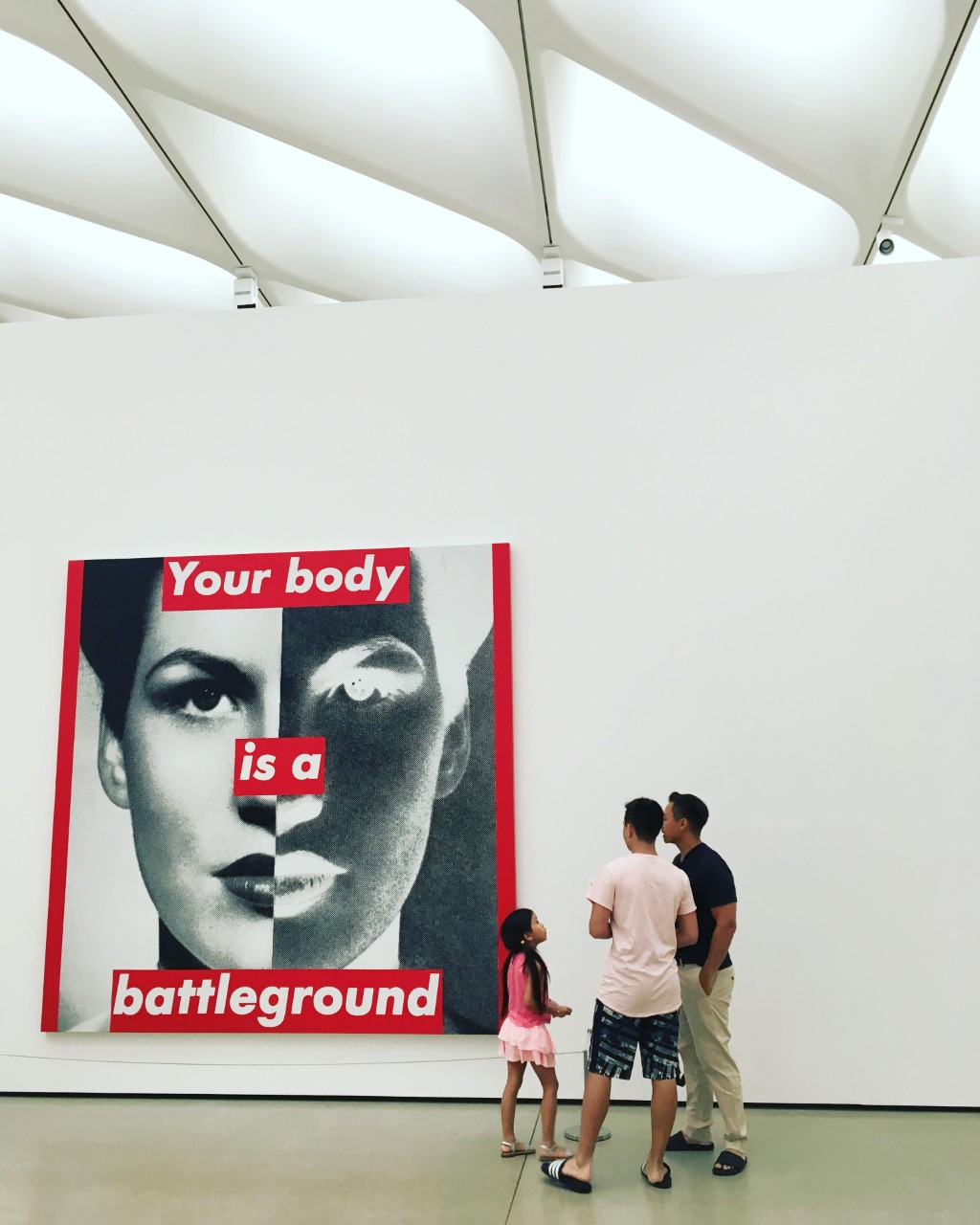 Joy is definitely what you'll find at The Broad, a contemporary art museum in downtown Los Angeles. It's a place to get lost in creativity, be inspired and delight in the visual eye candy. I love bringing my kids to art museums to see the works through their eyes. What excites them? How do they interpret the pieces? What are they drawn to and why? Beauty is in the eye of the beholder so it's always insightful to see what resonates with others.
When we visited The Broad, we split our visit in two. We leisurely visited part of the exhibits in the morning then left for lunch at Grand Central Market. Once we refuelled, we returned for an afternoon of more discoveries.  Our favourite exhibitions included the works of Jeff Koons and Yayoi Kusama's Infinity Mirrors. The building itself was also a highlight as it's an architectural wonder to marvel at. There's so much to see and explore at The Broad.
Joy is savouring the creativity around us. Take the time to immerse yourself in the beauty of art and you'll see the world fill with colour.
For more happy places, click here.