GARDENS BY THE BAY. SINGAPORE
My heart overflowed with an abundance of joy. Flowers. Flowers. Flowers at every turn. Gardens by the Bay is an expansive nature park, botanical garden, nirvana for horticulturist and garden enthusiasts. There is simply nothing like this place and no words cannot describe the awestruck feeling that takes over when you step inside.
Just the names of the many attractions are enough to draw you in: Cloud Forest, Floral Fantasy, Flower Dome, Supertree Observatory, OCBC Skyway… and there's even more!  Each of the individual attractions would be mic drop moments in themselves. I would have been happy with any single one, to have experience it all was like blasting off to arrive in another universe.  Gardens by the Bay hits you hard with its wow factor, then knocks you out with repeated punches.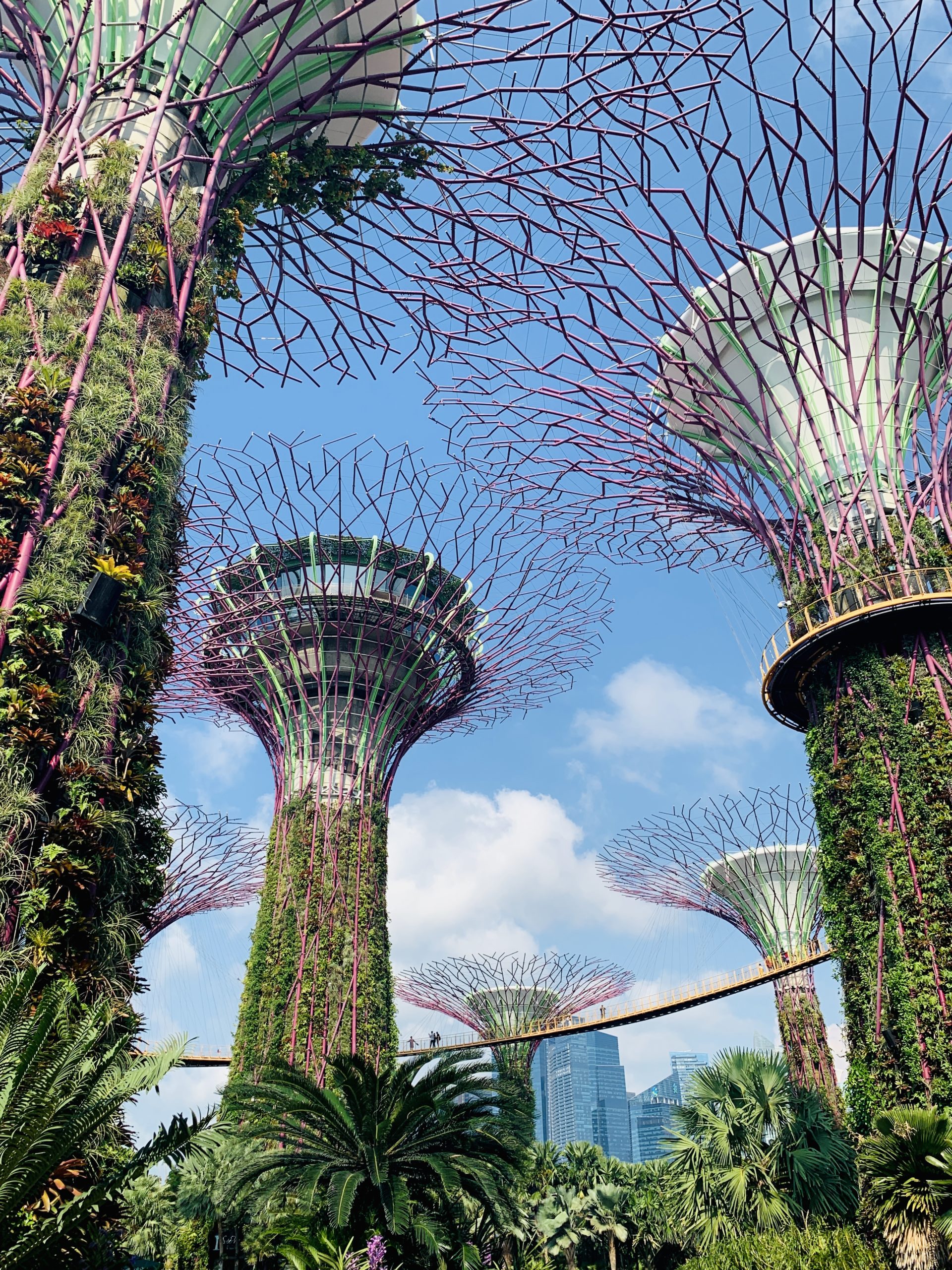 For years, I've had a picture of Cloud Forest on my bucket list. What is this magical place? Can it be real? I needed to see this with my own eyes. To be in Singapore, standing beneath a soaring waterfall encapsulated within a giant glass dome was truly a surreal moment. I wish I was more articulate, but I really just walked around saying, "OMG. Wow. OMG. Wow." How could this place be real? And it was.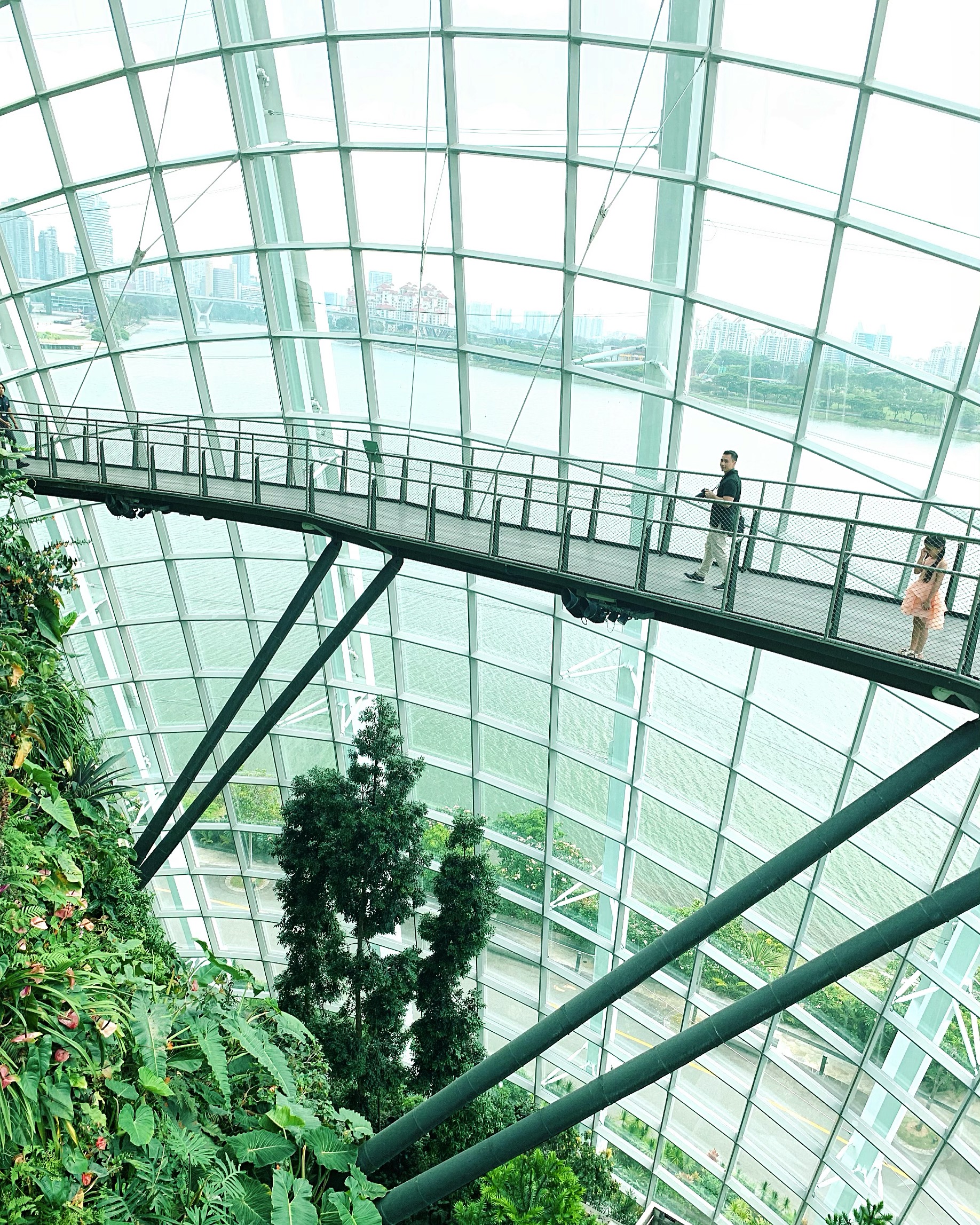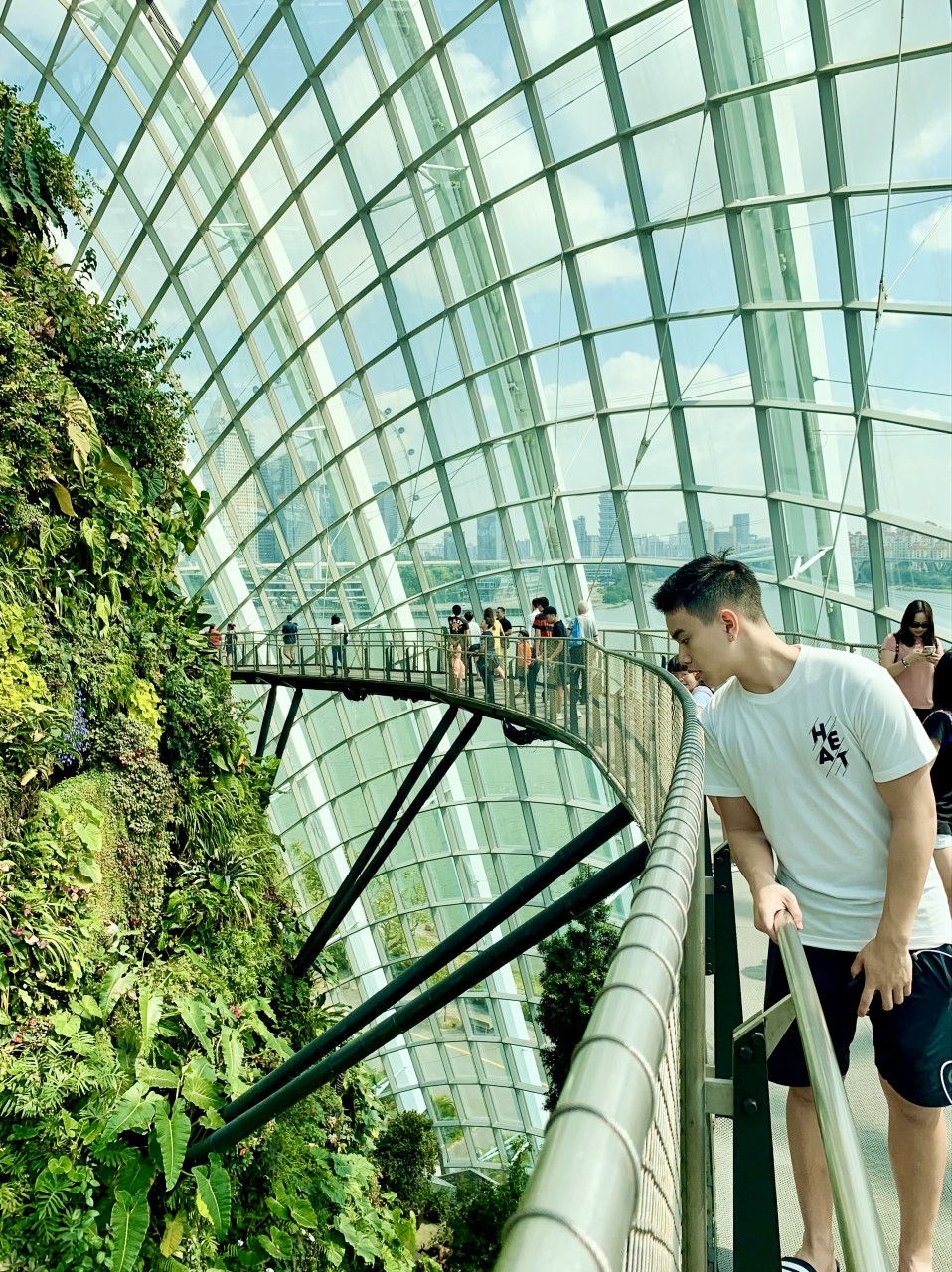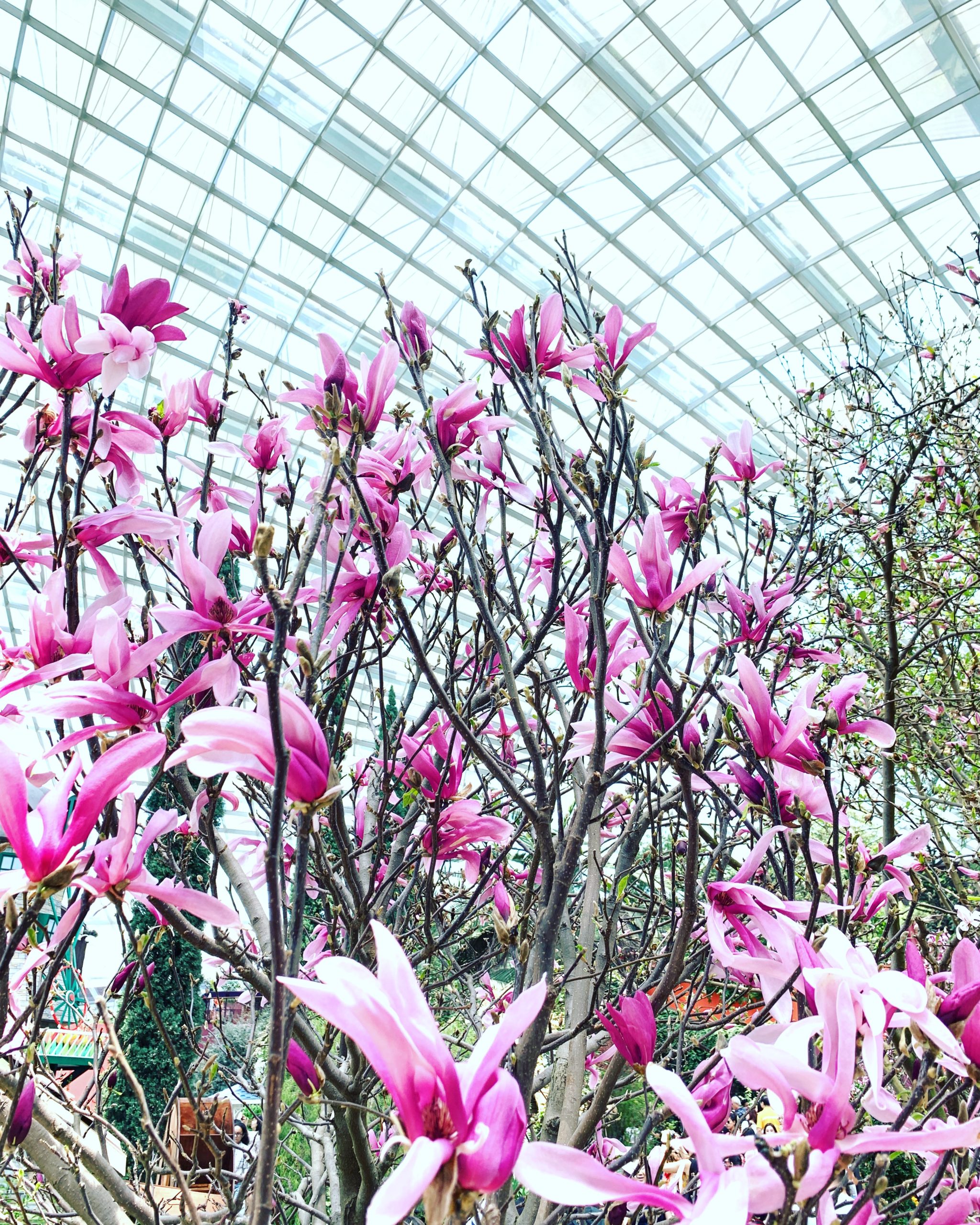 There was so much to take in that we returned another day, this time to see the Gardens at night. The iconic Supertrees are a wonder in the sunshine, but in the evening Supertree Grove comes alive with the splendour of lights and music. It becomes a whole new experience. This may be known as Gardens by the Bay, but to me it's Gardens of my Dreams!
Joy is seeing your dreams come to life. Let's keep dreaming of magical places like this one!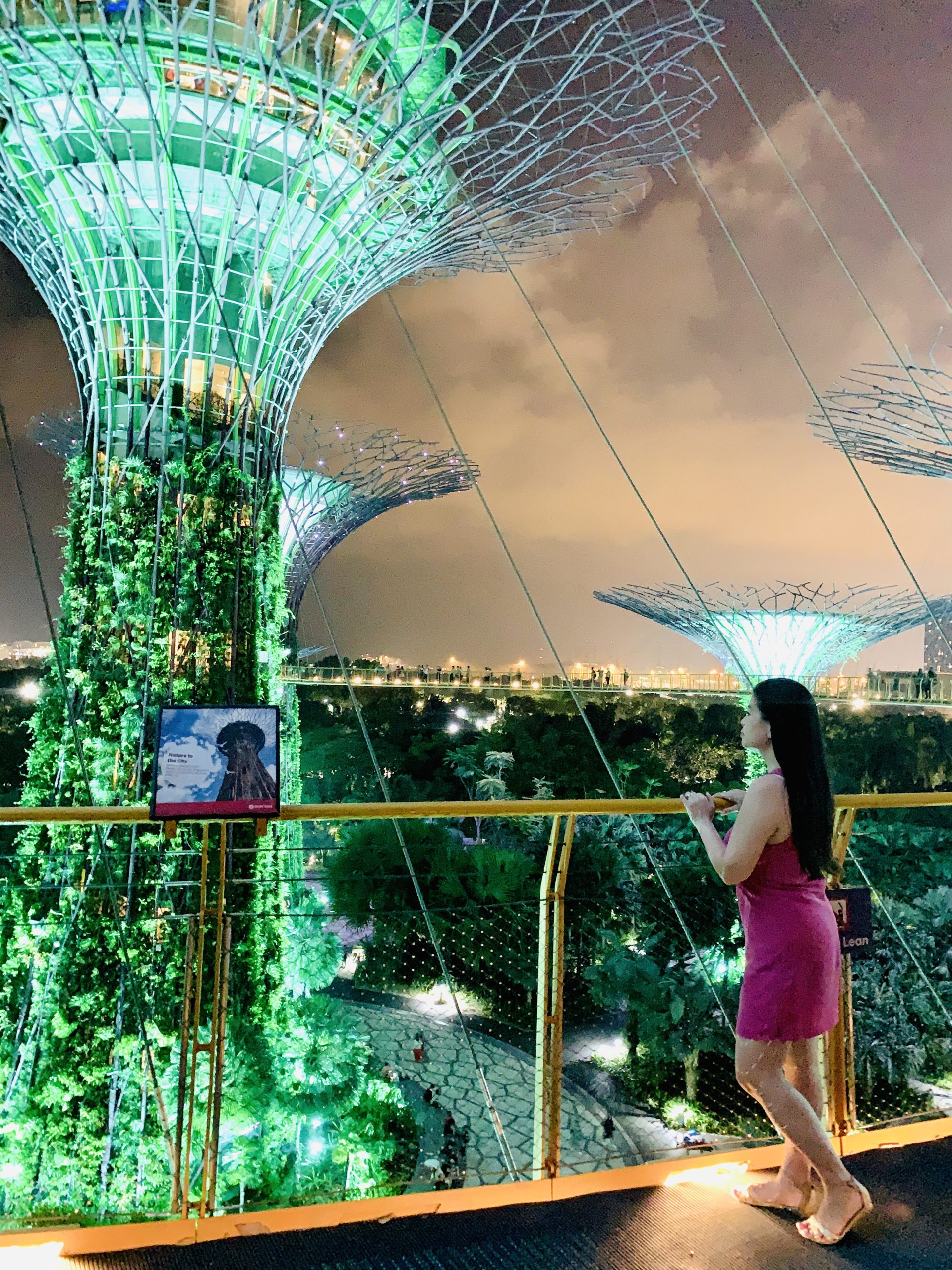 For more happy places, keep reading here.