It's the time of year where I start planning vacation. One of my favourite getaways that I'd return to in a heartbeat is glamping in the canyon. Picture it: the open desert sky, the vastness of the canyon, the beauty of the American Southwest in all its glory.  That's what you will experience at Under Canvas located outside Zion National Park in Virgin, Utah.
When I was planning our 2018 road trip I stumbled across this unique glamping destination. I was immediately intrigued. What is this place? You get to savour nature in all its glory without forgoing any modern luxury? Yes please! Next thing I knew, I reworked my whole itinerary to detour to Utah for Under Canvas Zion.
The minute you arrive, you're struck by the awe-inspiring view. Your heart beats faster with the excitement and realization of where you'll be staying, right here in the middle of all this splendour. There is so much to take in, you'll be fighting yourself on whether to go discover every part or just sit still and soak in the view.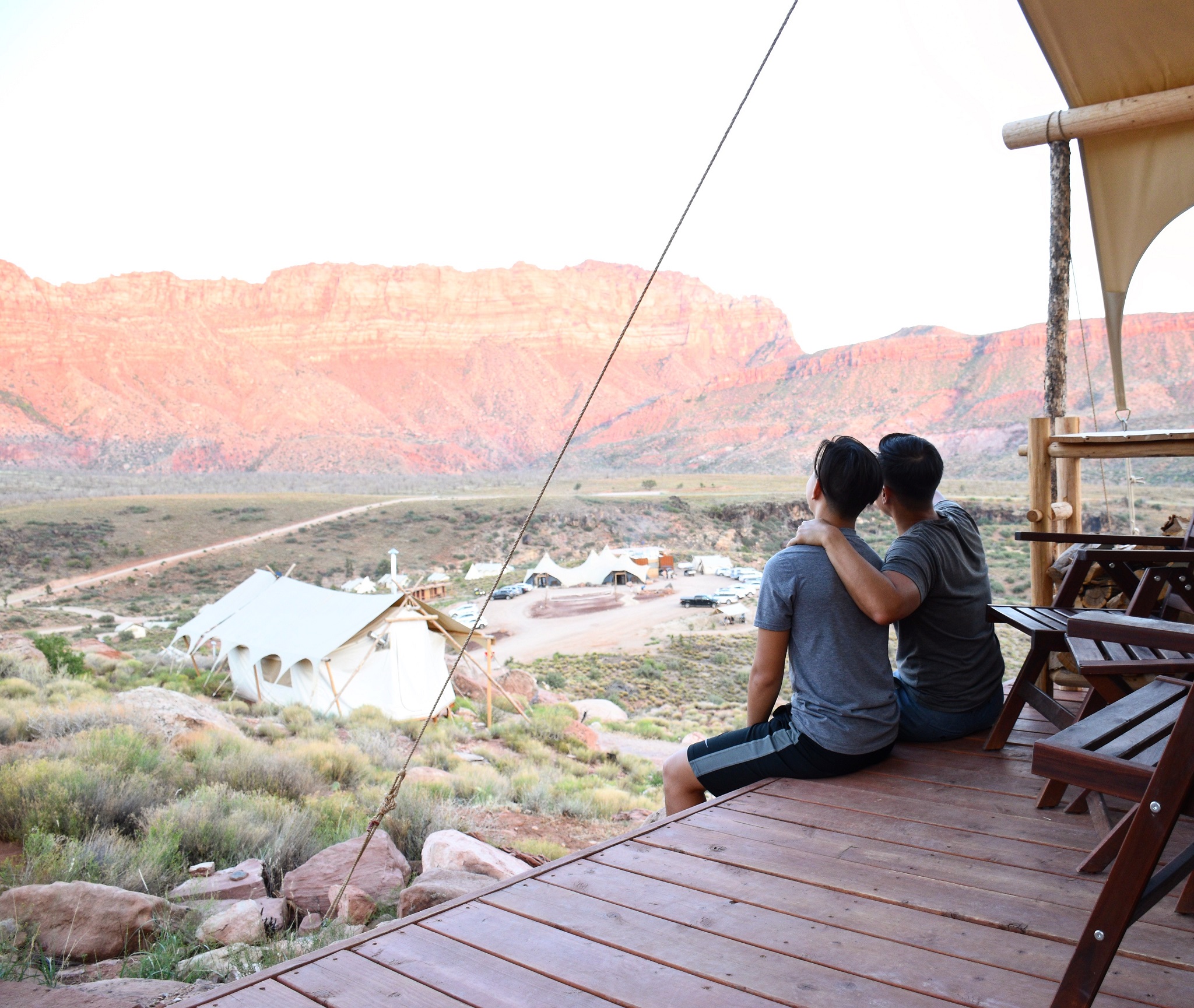 Under Canvas features upscale safari-inspired glamping tents equipped with top amenities. King-sized beds with plush linens, ensuite bathrooms with hot showers, organic bath products, in-tent wood-burning stoves, and a private deck with lounge chairs. We chose a tent which also included a lounge area and queen-sized sofa bed to accommodate the kids. It's a far cry from roughing it. This is luxury wrapped in canvas.
You may enjoy the solitude of your private tent or embrace the communal vibe at the main tent's lobby dining area and campfire. There's a slew of complimentary camp activities for all ages from morning yoga, nightly live music, s'mores by the fire to arts and crafts and guided hikes. You may also book adventure excursions of canyoneering, rock climbing, mountain biking and via ferreta.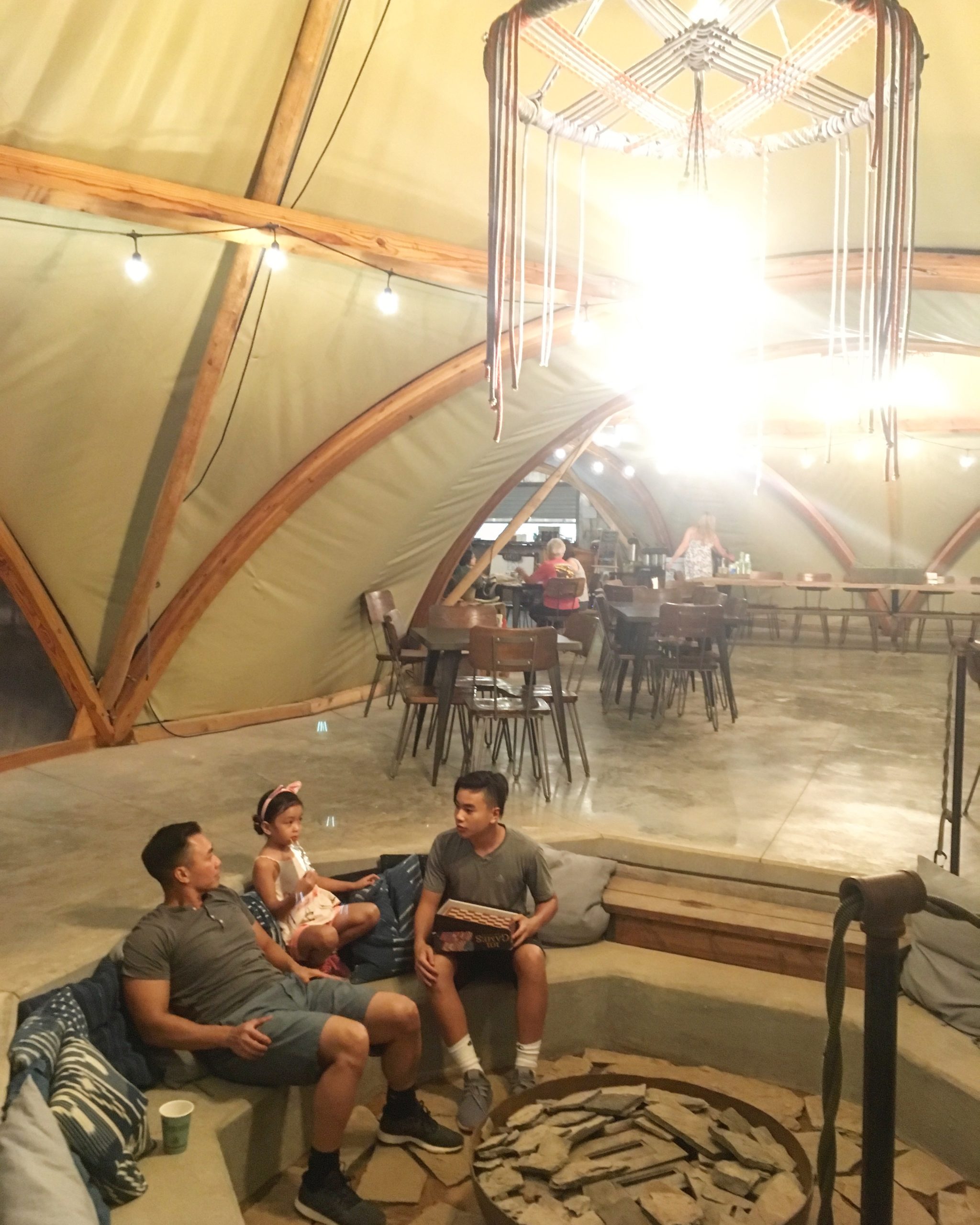 The perfect place to disconnect, they've thought of everything so you can truly unwind and savour the moment. No cooking and cleaning required, Under Canvas offers a deluxe dining with nutritious and locally sourced produce for breakfast and dinner. It's a culinary experience with unparallel views.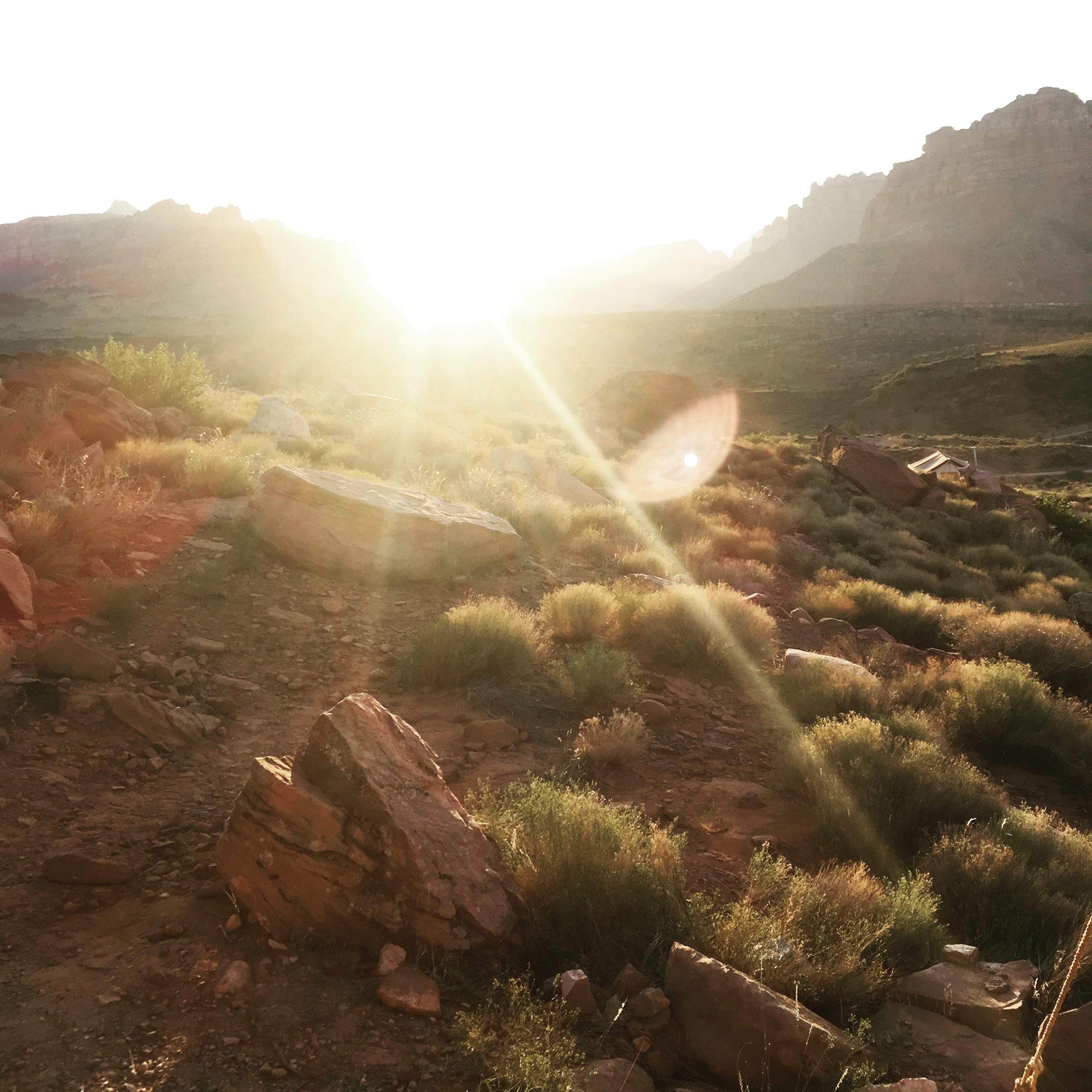 It's surreal to be sleeping under the stars amidst the soaring red canyon. It's an experience you'll cherish for a lifetime. My only regret is that we didn't stay longer. As Under Canvas has ten amazing locations (Grand Canyon, Yellowstone, Mount Rushmore, Moab to name a few) this surely will not be our last glamping escapade.
Joy is sharing unique experiences together, and glamping in the canyon is a resounding one to share!
For more information, visit their website here.
Under Canvas Zion 3955 Kolob Terrace Rd, Virgin, UT 84779, United States.