Winter doesn't have to be dreary, inject a burst of colour and escape to the imaginary world of OASIS Immersion. If you're looking for things to do when it's cold outside, this a fun family-friendly indoor activity. Located in Montreal's Palais de Congres, OASIS is the largest immersive museum in Canada.
It's a unique walk-through video experience that allows you to escape to a playful world of sounds, lights and art. There are 3 immersive galleries and 2 light installations that showcase 10 generative artworks by renowned local and international digital artists.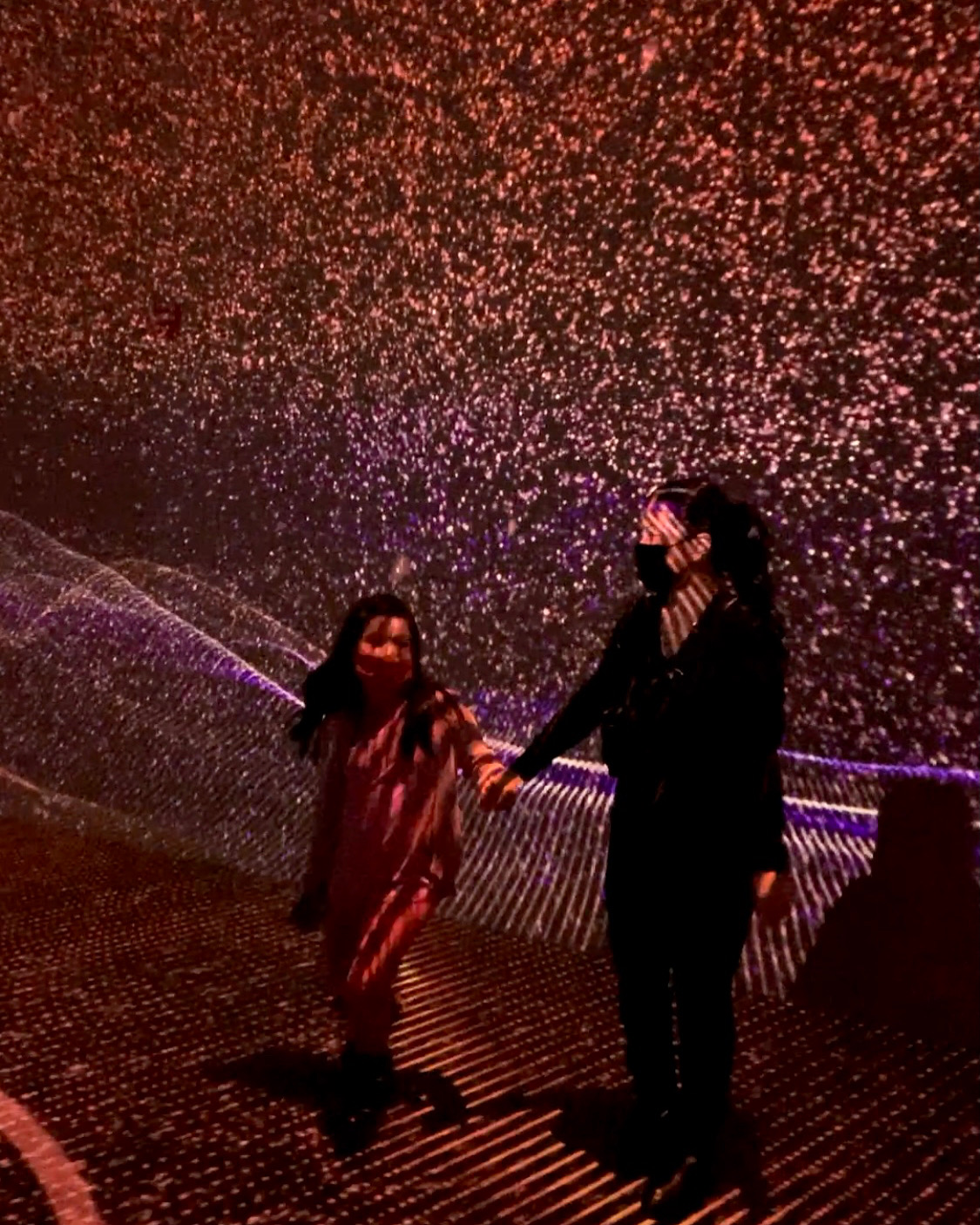 You'll kiss away the winter blues when you surround yourself with OASIS' dazzling display of colour. This happy inspiring place provides a full-on sensory experience that re-energizes you.
We attended the joyful exhibition when it first opened. The second exhibit, "RECHARGER/Unwind" is now on display. For more information visit their website at OASIS Immersion.