Truth be told, I'm more of a sun and sand kind of person than snow and ice. But somehow this Miami native ended up in the frosty North. To make the most of the Canadian winters, I traded in sandals for skates. Living in a frozen wonderland means you never have to go far for great ice skating.  Here are some of my favourite places of where to skate in Montreal.
1. BONSECOURS BASIN
Located in Old Montreal, this artificial outdoor skating rink is the quintessential Montreal winter experience.  Set against the Montreal skyline on one side and beneath La Grand Roue, the country's tallest Ferris wheel, the Bonsecours Basin is a lively skating destination.  You'll glide through an urban scene that truly captures the magic of the city complete with lights and music. Check their website here for the theme night schedule, fees, as well as pandemic restrictions.
Bonsecours Basin  – Port St, Montreal, QC H2Y 0B4
2. PARC MAISONNEUVE
Away from the downtown core, Parc Maisonneuve offers a free oval skating path and smaller children's rink.  The park is scenic with its tree-lined winter wonderland vibe plus the Instagram-worthy view of Montreal's Olympic Stadium. It's a great skating spot to enjoy with the family.
Parc Maisonneuve – 4365 Rue Sherbrooke Est, Montréal, QC H1X 2B1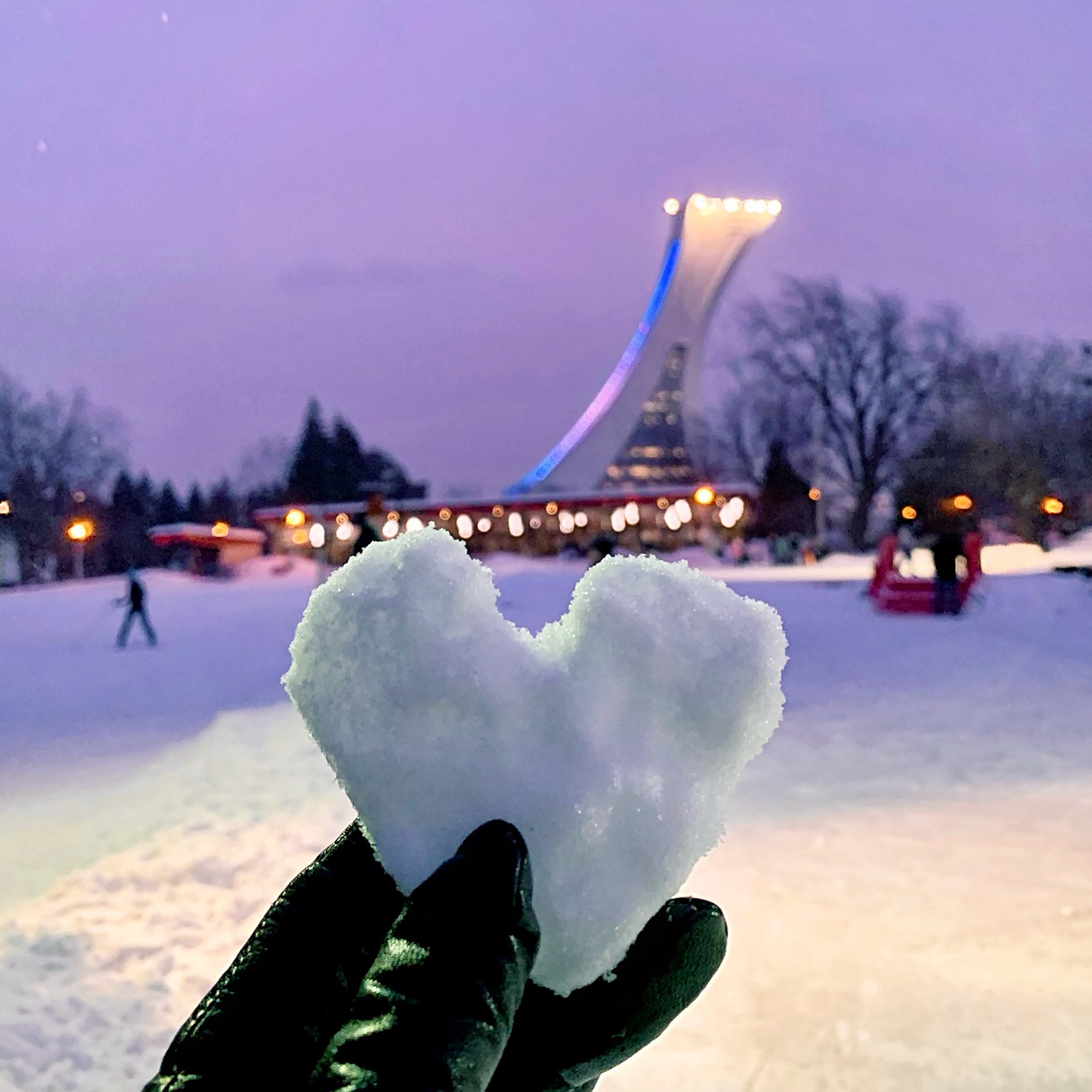 3. BEAVER LAKE
If you're looking for a no fail Montreal classic skating spot, Beaver Lake sits at the heart of Mount Royal Park. There's a lively ambiance with sparkly lights, music and people snow tubing atop the hill.  There's also a pavilion to warm up, put on your skates or grab a hot chocolate. It's a Montreal must every winter.
Beaver Lake – 2000 ch. Remembrance, Montreal, QC, H3H 1A2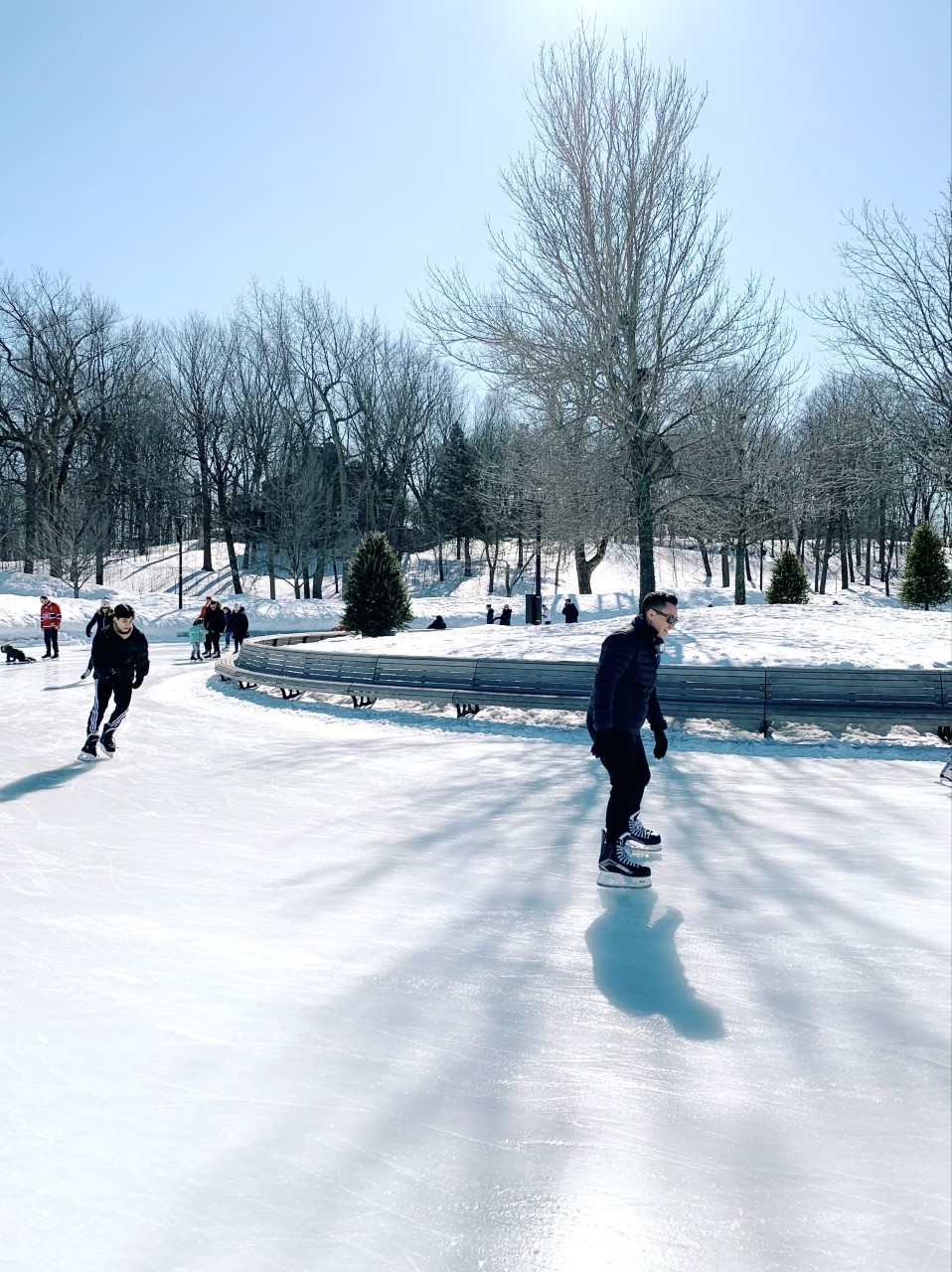 4. RÉCRÉOPARC
If you're looking for a change of scenery, approximately 40 minutes outside of the city is RécréoParc. Located in Sainte-Catherine, the park boasts an illuminated skating trail by the riverside. Entrance is free and there are a slew of other winter activities (snow tubing, snow shoeing and cross country skiing) as part of their Polaires festival. For more information visit their website here.
RécréoParc – 5340, boul. Marie-Victorin, Sainte-Catherine, QC,  J5C 1L9
5. NEIGHBOURHOOD GEMS
There are so many amazing places to skate in and around the city, but one of my personal favourites is a low key neighbourhood gem minutes from home. Take a look at the neighbourhood rinks around your area. You don't always have to venture far to enjoy winter's magic, joy can be right around the corner! Some quaint neighbourhood rinks to check out include Parc Beaudet, Pointe-Claire Village, Parc St. Viateur.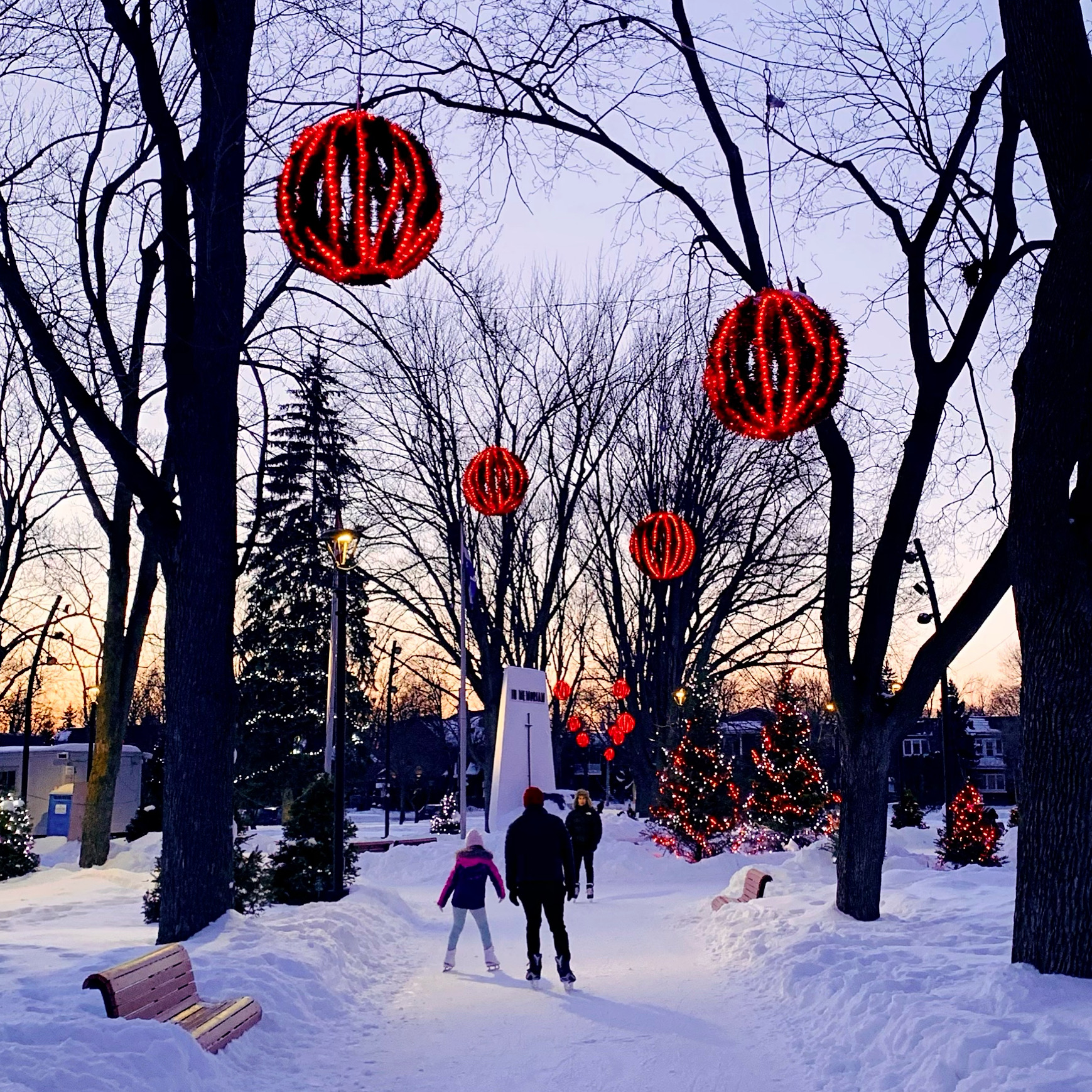 BONUS: ATRIUM LE 1000
I've also decided to include one indoor skating rink as part of my list because sometimes you just don't want to deal with the cold. Here, you can leave the bulky coats in the locker room and enjoy skating inside under a glass dome ceiling. I have many wonderful memories at this place and love skating without the frigid temperatures. There's lively music and a food court, just be sure to check the website here as pandemic regulations keep changing the opening schedule.
Atrium Le 1000 – 1000 Rue De La Gauchetière O, Montréal, QC H3B 4W5