A GETAWAY IN THE WOODS
If you're looking for an escape from the world, Hinterhouse is a one-of-a-kind modern retreat nestled in the woods. Located in La Conception, Quebec just 15 minutes from the popular Mont-Tremblant Ski Resort, Hinterhouse offers the seclusion of the wilderness without forgoing luxury.
We stayed at Hinterhouse August 2020 when it newly opened, so new that the roads leading up to the cabin were still under construction. It was a serious concern if our car could make the uphill trek on the questionable dirt and boulder strewn path.  We came close to aborting mission but we persevered. Thank goodness we did as a haven of tranquility awaited on the other side of the bulldozers.
Hinterhouse is a design marvel. You're immediately wow'd the minute you lay eyes on it. Sleek and minimalistic, it blends seamlessly into nature. The cedar clad cabin combines Japanese design aesthetics with Scandinavian minimalism. I'm always on the hunt for family-friendly places that do not compromise on style and design. Why settle for places with floral bedspreads just because you have kids?
This is how I like to do the wilderness: lost in the woods with premium amenities. Hinterhouse's streamlined design is well thought-out to make efficient use of its 1,000 square foot space. There are two bedrooms, one bathroom  and an open-plan main living space. Most notable are the expansive floor to ceiling windows that wrap around most of the cabin. Every room features nature's beauty on full display.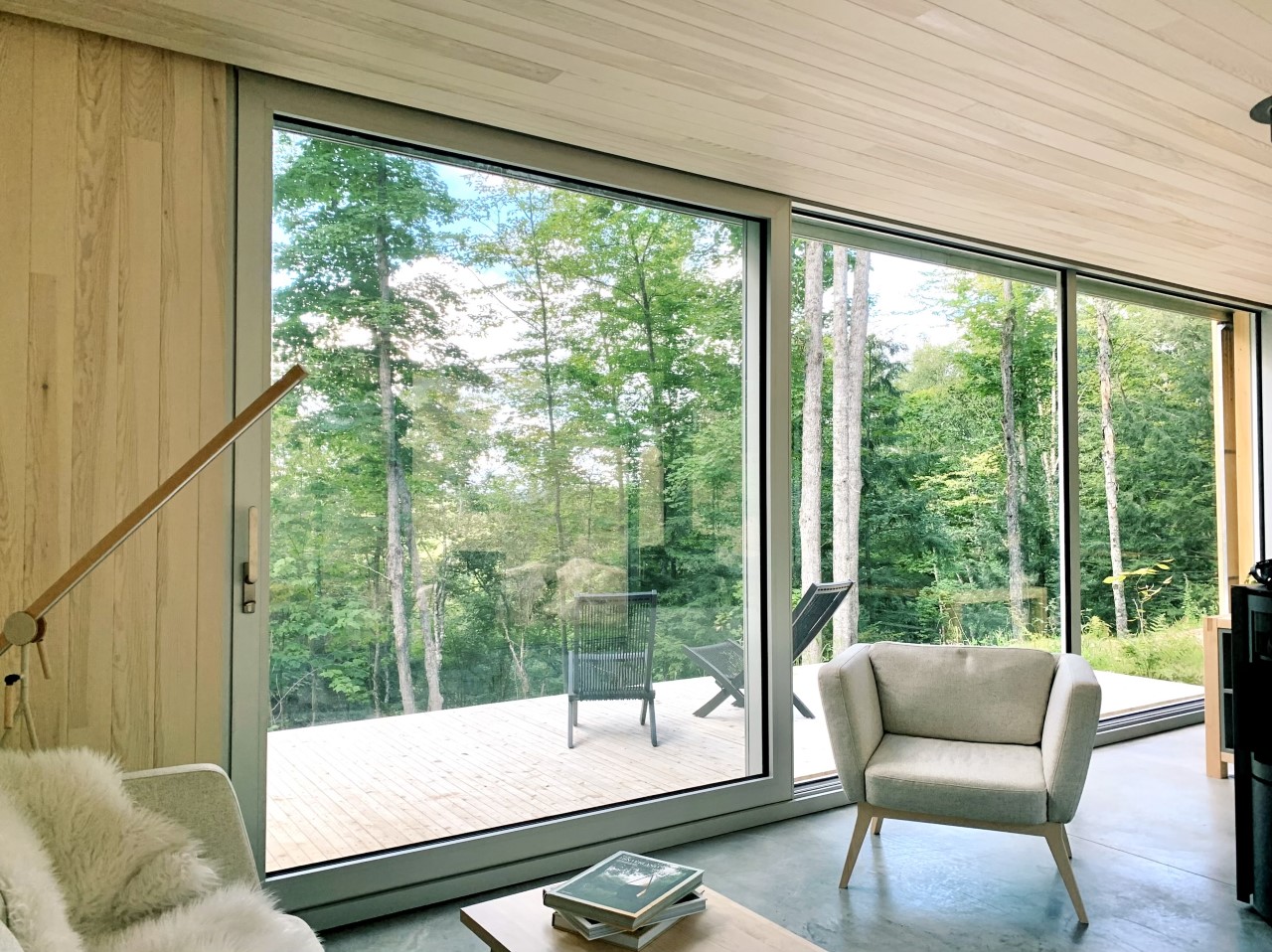 Inside, Hinterhouse beckons the enjoyment of slow living. Cuddling on the couch with a good book, playing board games (Monopoly was a highlight for us), and taking the time to prepare and savour the cabin-cooked meal. There's even a herb garden full of fresh basil, mint and sage for that extra touch of TLC.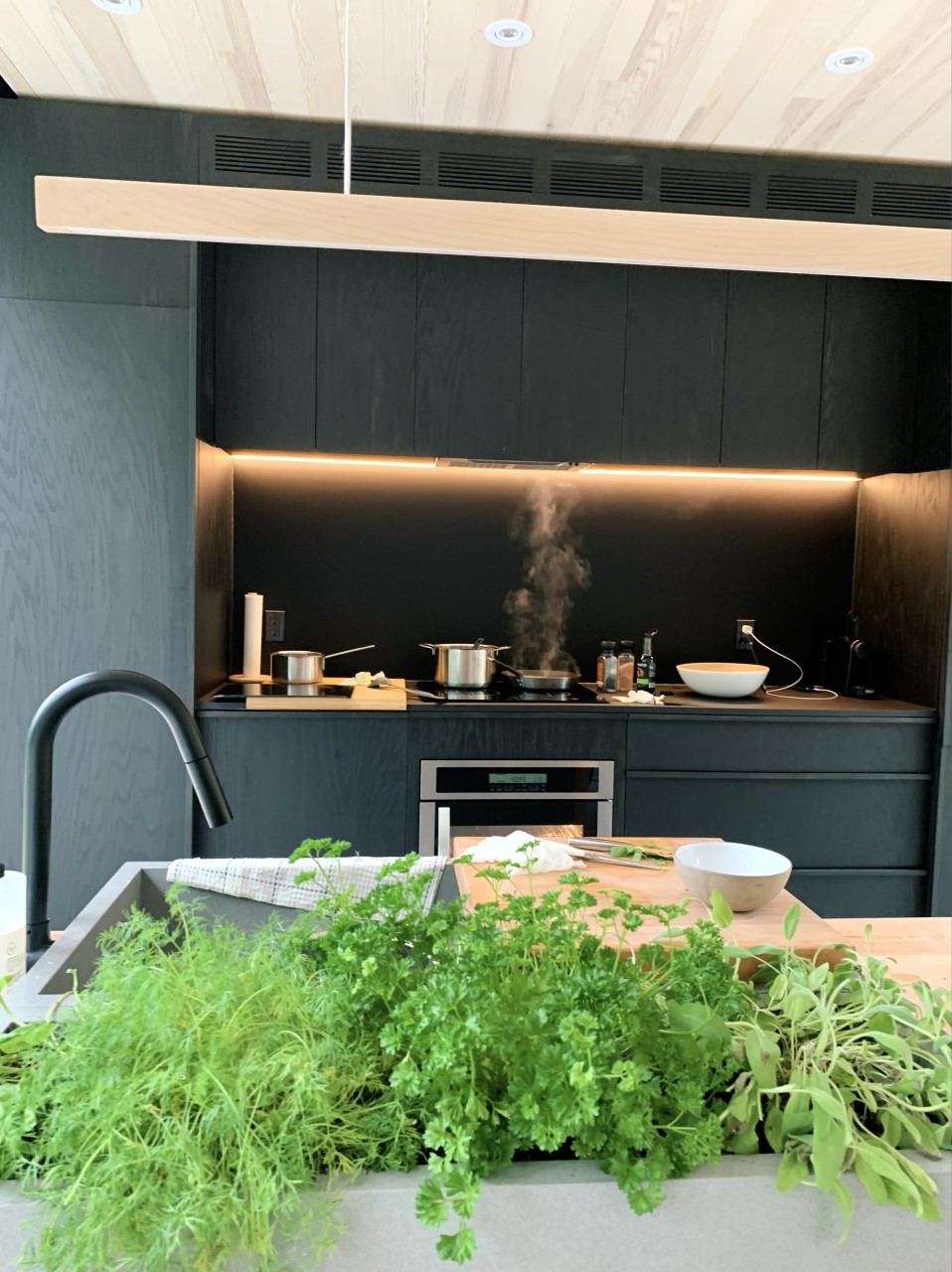 We didn't have to venture far for added perks. A winding staircase at back leads down to your own private sauna for a Scandinavian spa experience. A little further, a short five minute stroll brings you to a quiet lake. Its peaceful dock is a perfect place for reflection or to catch the sunset.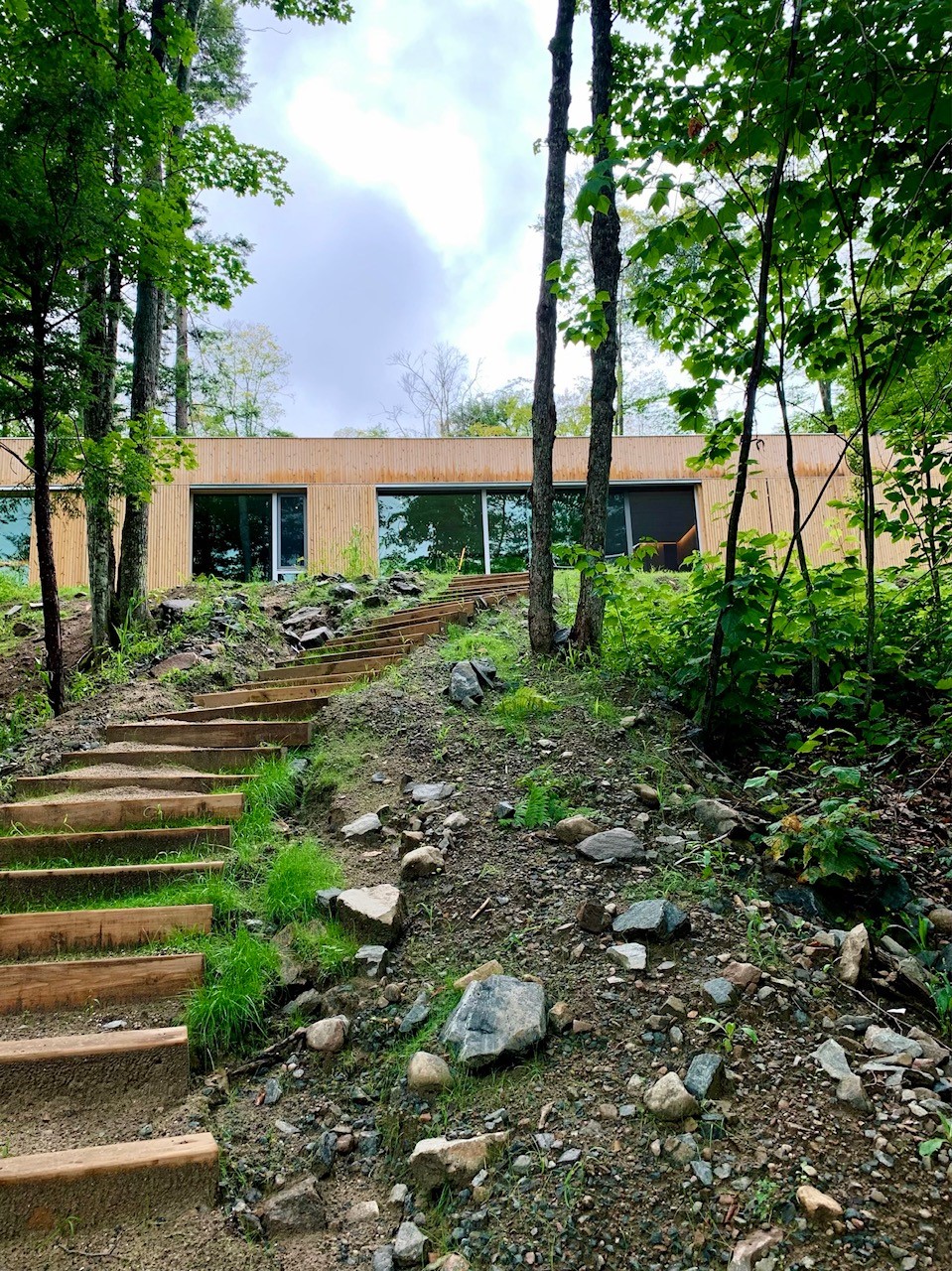 Hinterhouse was an idyllic getaway that made us feel a million miles from anywhere, yet still so close to home. Another good reason to stay here: Hintercompany, its hotelier is committed to sustainability. From the cabin's sustainably sourced building materials to its promise to plant 10 trees with each booking, Hinterhouse minimizes its footprint on the environment while leaving a big imprint on our hearts.