It's the countdown to the holidays! I'm sharing fun holiday activities to do with friends and family. The best gifts are the memories we make together. Click to read part 1, et voilà below for part 2:
11. HOLIDAY PHOTOSHOOT
Capture the magic of the season with a festive photoshoot! This can be done with a professional photographer or simply at home using your phones! You can go glam, wear ugly Christmas sweaters, Santa hats, matching holiday pyjamas, or all of the above. The key is capturing those precious memories.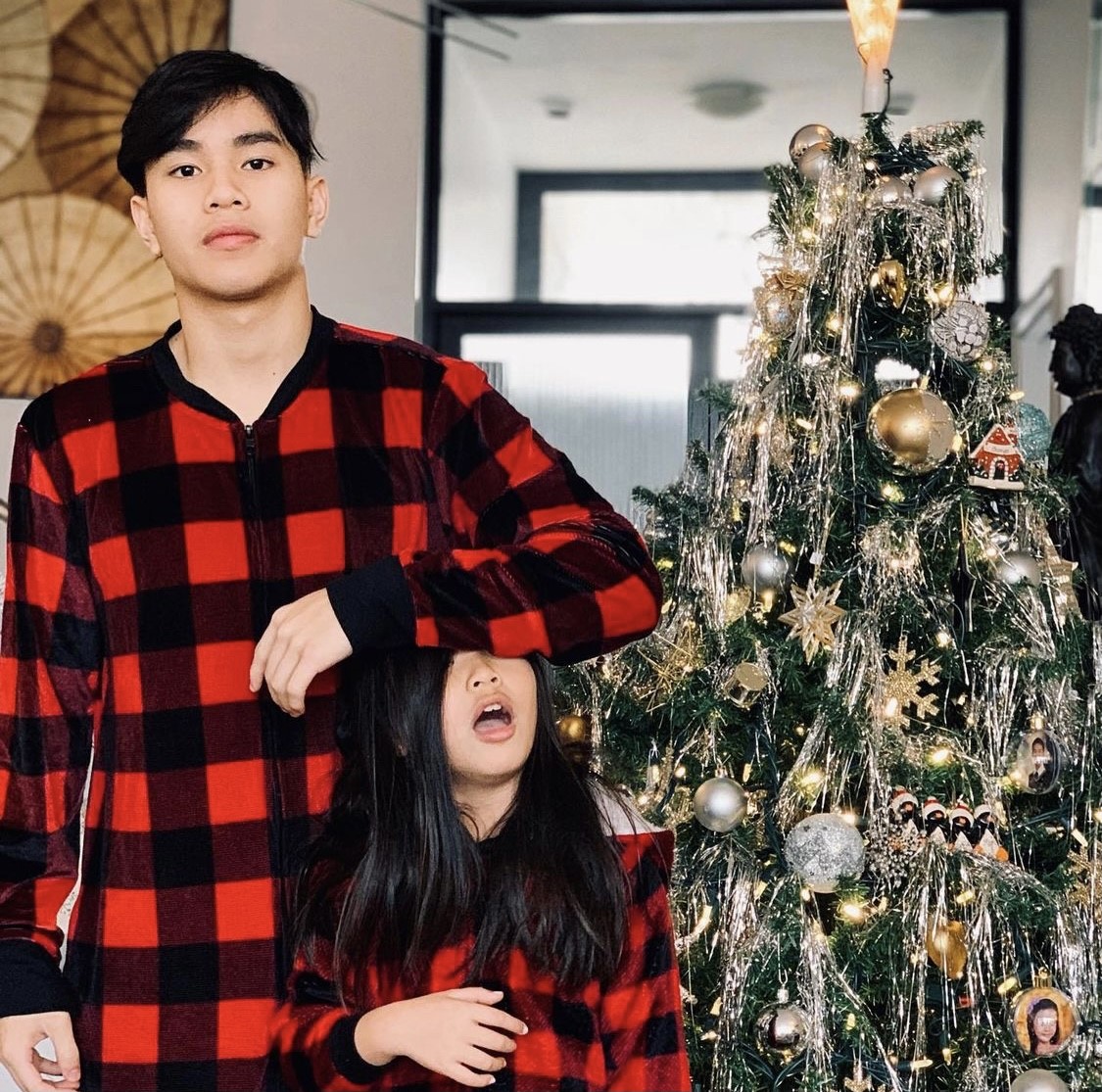 12. HOLIDAY VIDEO
Since you're all dressed up for your holiday pics, why not level up and do a video while you're at it? Shoot a holiday greeting to send to friends and family. Seeing your faces come alive and hearing your voices will up the ante on the standard greeting cards. Plus if you have any skills and talents, do share and make your greeting even more memorable.
13. A SLEDDING WE WILL GO!
Sledding, tobogganing, snow tubing (there's even snow rafting) whatever brings you up a hill and speeding down! Get the adrenaline pumping this holiday with some good old fashioned fun. Check your local listings for popular sledding/snow tubing hills, many have rentals and even lifts if you don't want to trek up the hillside. Closer to home you can also find great spots at your neighbourhood parks.
14. 'TIS THE TIME FOR TIK TOK
Embrace the your inner silliness and film a holiday Tik Tok together. Whether it be a poorly choreographed dance, lip syncing to holiday tunes, or whatever crazy idea your family comes up with, have FUN! This will surely be a bonding experience full of laughter. It will also be a great souvenir of the holiday season, or give you something cringeworthy to lovingly blackmail your family with.
15. CHRISTMAS TREE CAMPING
It took forever to put up and decorate, might as well make the most of your Christmas tree! Try indoor camping by your Christmas tree. No need for starry nights when you'll have the magic of twinkle lights. Pull out the sleeping bags or get cozy on the couch, it will be a special treat your kids will love. Add oven-toasted s'mores and some eggnog to complete the holiday camping experience!
16. TIME CAPSULE
Commemorate the passing year and this time in your life by creating a time capsule to be opened 10 holiday seasons from now. Each family member adds something meaningful – it can be a photo, trinkets, a newspaper/magazine article, art, school project, little note, clothing, a Q&A about yourself, letters to your family, a hot list of popular things in 2021, etc.
17. HOLIDAY CRAFTING
When it's cold outside, get crafty inside! There are hundreds of holiday arts and crafts ideas online. Google is your friend for finding creative ideas, many of which use supplies already in your house! One of our faves in making paper snowflakes because all you need is paper and scissors. If you're more ambitious, stock up from the Dollar store or local craft shop then roll up your sleeves to create! For some ideas of easy crafts for kids click here.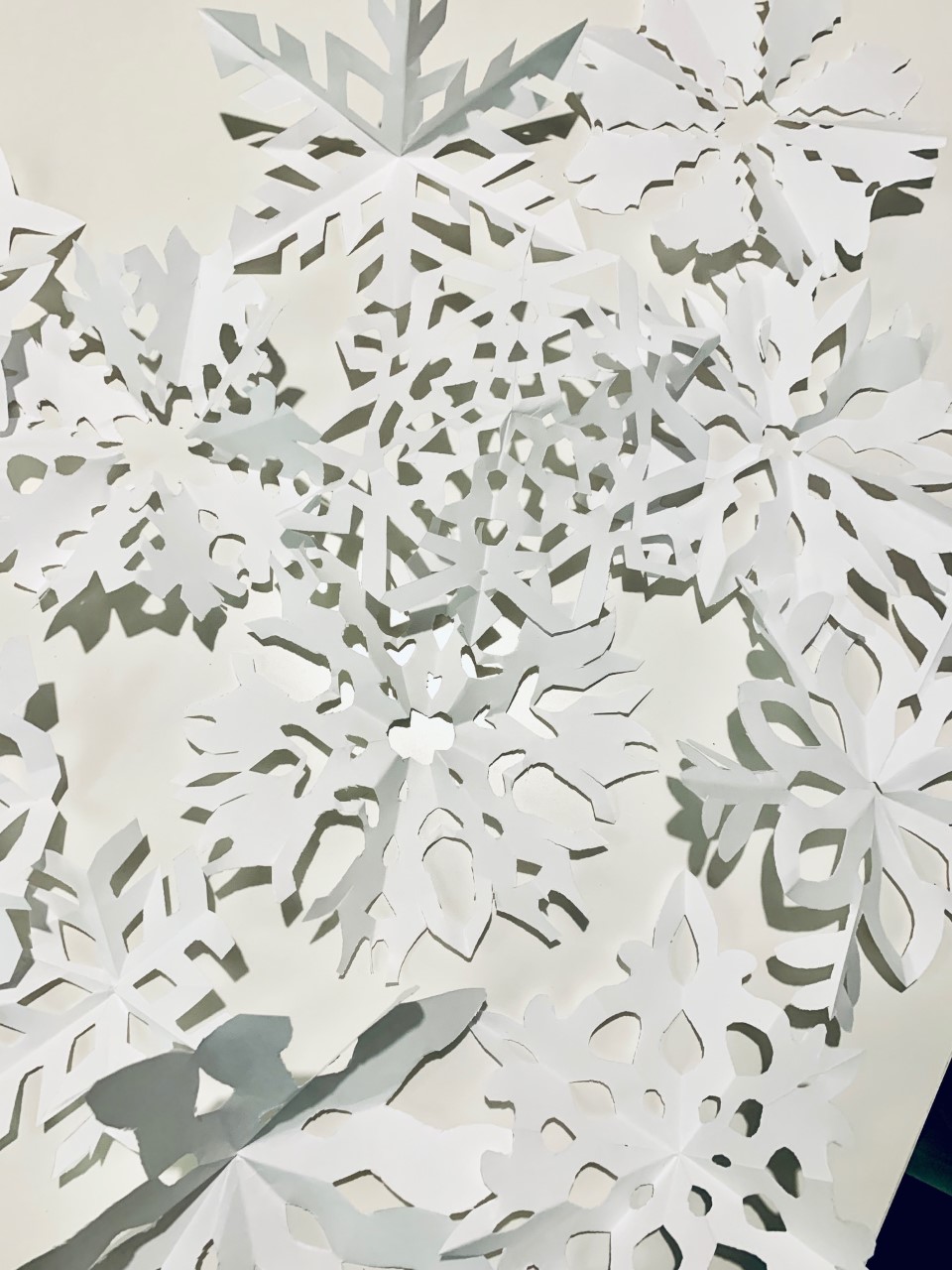 18. SNOW DAY, SNOW PLAY
If you live in a winter wonderland then you have to get outside and play! Bundle up and enjoy a winter classic activity. Make a snowman! Make two! Make a whole snow family! Build a snow fort! Make snow angels! There is so much to do right in your backyard.
19.
THE ULTIMATE TAKEOUT NIGHT
Let's be real, the holidays are exhausting. Cooking, cleaning, baking, hosting… it's nonstop! My favourite time, is our "ultimate takeout night". Each person picks their favourites then we'll pile in the car, drive across the city to pick up the goods all while singing along to our joyful playlist. It's become our traditional trek to create our own buffet of takeout goodness. Now that's Yuletide yumminess!
20. HOT CHOCOLATE TASTING
Warm up with a hot chocolate tasting party. Prepare an assortment of hot chocolates to savour and critique. Become a hot choco connoisseur by creating your own concoction. Set up a sweet tray of toppings such as sprinkles, marshmallows, toffee bits, chocolate chips, cookies and whipped cream. For a little extra oomph, add flavoured syrups like caramel and peppermint, or maybe a shot of espresso (or some alcohol!) for mom and dad. To finish it off, use candy canes or Pirouette cookies as stir sticks and enjoy!
21. FESTIVE FILMING
Take video interviews of your family. It's a great way to capture the memories of this special time. No extra effort required since you've already rounded your family together, plus can use the gifts as a participation tactic (nothing's as heart-warming as some holiday bribery). No need for fancy set-ups and ring lights, just shoot with your phone. Prepare a quick list of fun questions to be answered. It can be: share your favourite memory of the year, your holiday wish, most memorable holiday, "would you rather" questions (i.e. would you rather give up Christmas trees or Christmas cookies?), or have them perform a talent (sing, dance, complete the Rubik's Cube, etc.). Years from now you'll forget the gifts but will have something priceless to remember the cute voices and laughter.
22. FANCY, FANCY
You may love being cozy in your holiday jammies but have a VIP fancy dress code night too. Get all dressed up, bring out the best tableware, or get custom party supplies in a Party Boite… even if it's just for takeout! You don't have to attend a big party to have a reason to get glam. Create the VIP experience at home and celebrate being happy together!
23. DASHER, DONNER AND DONATE
The flurry of holiday festivities can make us feel like we're dashing away with Santa's reindeers. Let's not forget the true miracle of the season is about giving. Whether you choose to donate time, money or goods, every little bit counts. You can also get your kids to participate by choosing clothes and toys donate. This quote by John Greenleaf Whittier truly sums it up, "the joy that you give to others, is the joy that comes back to you."
24. WALK AN ALPACA
Furry friends are the best ones to share the holidays with. Taking a leisurely stroll with an adorable alpaca is a wonderful experience for kids of all ages. Check your local listings for an alpaca near you. Our family did this fun activity last year, click here to read more.
25. VIDEO CHIT CHAT
As we may not see all our friends and family during the holidays, connect with them via a video call or get everyone to join in a video conference. Set aside an afternoon for a video calling marathon to catch up with everyone. It's the gift of time together, albeit virtually. There are so many user-friendly options too: Zoom, Skype, Google Meet, etc. For Christmas this year, my brother bought Facebook Portal TV for my parents and my family. Now we can finally see more of my parents than just the top of their foreheads and ceiling. If that isn't a Christmas miracle, I don't know what is!
Hope this list of holiday activities bring lots of joy and good cheer your way! Happiest Holidays to you and your loved ones!