NATHON KONG
Founder, Artistic and Concept Creator behind Nathon Kong Label
Art, craft and anything hand-made enthusiast. Cares and overanalyzes too much about everything. Picky when it comes to anything experiential. And cliché as what I do. "Telling a story through a product is a way of living". And yes, a true believer that sex-appeal exists for real.
Currently: A cat daddy apprentice. 

What's your happiness secret for creating a joyful life?
I am still working on it. It would be, to be content with what I have and appreciate what I have, rather than chasing what I don't have.
Who is your happiness role model?
My cat, I am jealous of his lifestyle. He plays, eats, sleeps all day and has no responsibility or worry. His job is to be pretty in life. I don't think he thinks about anything as he purrs all day. Maybe the secret of joyful life is not think about anything? (referring to previous question)
What are you most thankful for?
My life partner.
What would you do in life if money was no object?
Becoming pottery artist.
What small pleasure do you want to enjoy more every day?
Ice cream.
What always makes you smile?
When my needy yet spoiled cat shows his stomach to get attention.
What made you happy when you were a child?
To be the best in class.
When was the last time you felt excited about something?
Booking a last minute trip to Mexico, despite 20 hours transit, hoping to wear slutty speedo on the beach and walk around when nobody sees or recognize me.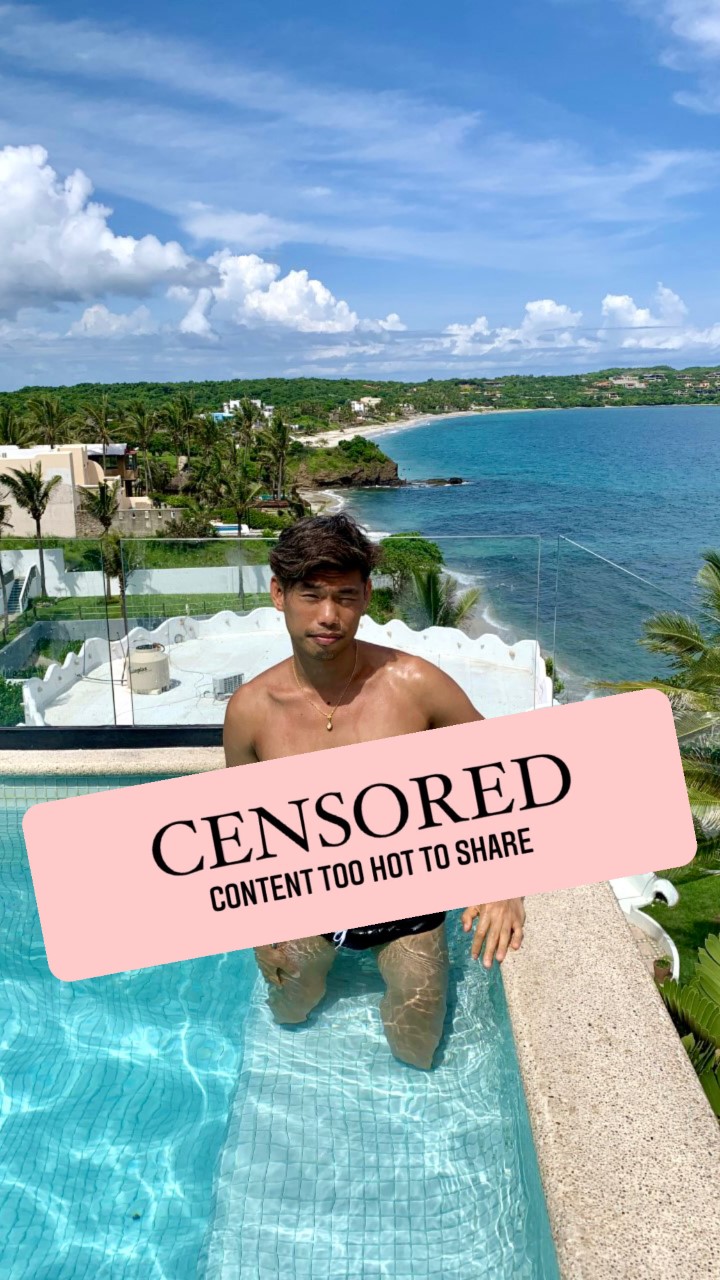 Share one thing you do for self-care.
Jogging (a road to lean body to wear speedo) if not, plastic surgery.
What do you celebrate most in life?
Beauty (I am talking about my face 🙂 of course).
JOY & JOIE MUST-HAVES
Friends series – I was learning English and Caucasian culture through that show. It is nostalgia when I watch it.
Butter chicken – because it is the dish in the world and I was a fat kid, growing up with it and Naan bread.
Microwave – As I can cook anything with it. And I always know what do to make it work without a reading manual. I just have to press "Start".
Pottery that I made and break it and repair it: It is the philosophy of Kintsugi that I relate to.
A furry friend, my cat, Pu, who is the ultimate friend you cuddle before going to bed every night. He will pretend he does not enjoy you rubbing him but I know deep down he loves me.
My Mexican handmade sandal that was created and designed by Indigenous people.
My hair, as it is part of my identity. If I lose my hair, I will lose the will to live. I will disappear mysteriously like Marilyn Monroe or Elvis Presley.
My Nathon Kong power suit. It was made for me and it's the feeling of wearing a story.
You can follow Nathon and his company here:
* btw he doesn't have a personal IG because he self-knowingly is a dinosaur.
Instagram @nathonkong
Facebook @nathonkong
Website nathonkong.com