There is great joy to be found travelling the world, discovering new and exciting places. No doubt about that. Realistically, we can't pick up and escape whenever we wish. There's work. There's school. Reality holds back getting the passport stamped. And although I'll share plenty of travel stories, this is not a travel blog by any means. This is where joy is shared. Joy is not a particular destination. It can be found anywhere, even in your very backyard.
There's nothing particularly special about my backyard. Living in my house for 11 years now, I hadn't even used the backyard much until a couple of years ago. With a busy work life, the only time I stepped into my yard was to do the seasonal cleaning, or stand on the deck for a few minutes. Ahhh…fresh air. Thank you, that's enough.
In my journey to joy, I relooked at many things in my life. Instead of exerting energy towards building new things, what about tweaking what's already there? Like my backyard? I never took the time to enjoy it. Blamed it on the bugs and simply ventured back inside. In a dream scenario, I'd be telling you how I revamped the space into a modern zen garden and now meditate by a waterfall. This hasn't happened yet. But I have added bits of joy whenever possible.
It started with a touch of pink. We have a semi-circle terrasse that was old and grey, in need of a serious power washing. So I washed it. But it still looked dreary and drab. I'm a big fan of neutral colours but all of a sudden I envisioned this space all in pink. No, not muted blush or dusty rose. PINK. Like Barbie and bubblegum! It did not make any sense, nor did it go with anything at my house. My husband thought it was a bizarre choice but said if it made me happy go ahead. So I did. We now have a pink terrasse. Doesn't go with my decor theme but it brings a smile to my face each time I see that unexpected pop of colour.
A couple of years later, I finally got outdoor furniture. This only dawned on me after living at the house for 8 years. In one swoop, a dining set, sectional and a pair of loungers made their long-anticipated appearance. As I sit and enjoy the space now, I always wonder what took me so long to do something so simple. The new addition brought unexpected joy. We've had countless of lazy afternoons reading outside, dinners while watching the fireflies dance about, and some days I've even turned the space into a makeshift outdoor office. Sunny days are no longer wasted!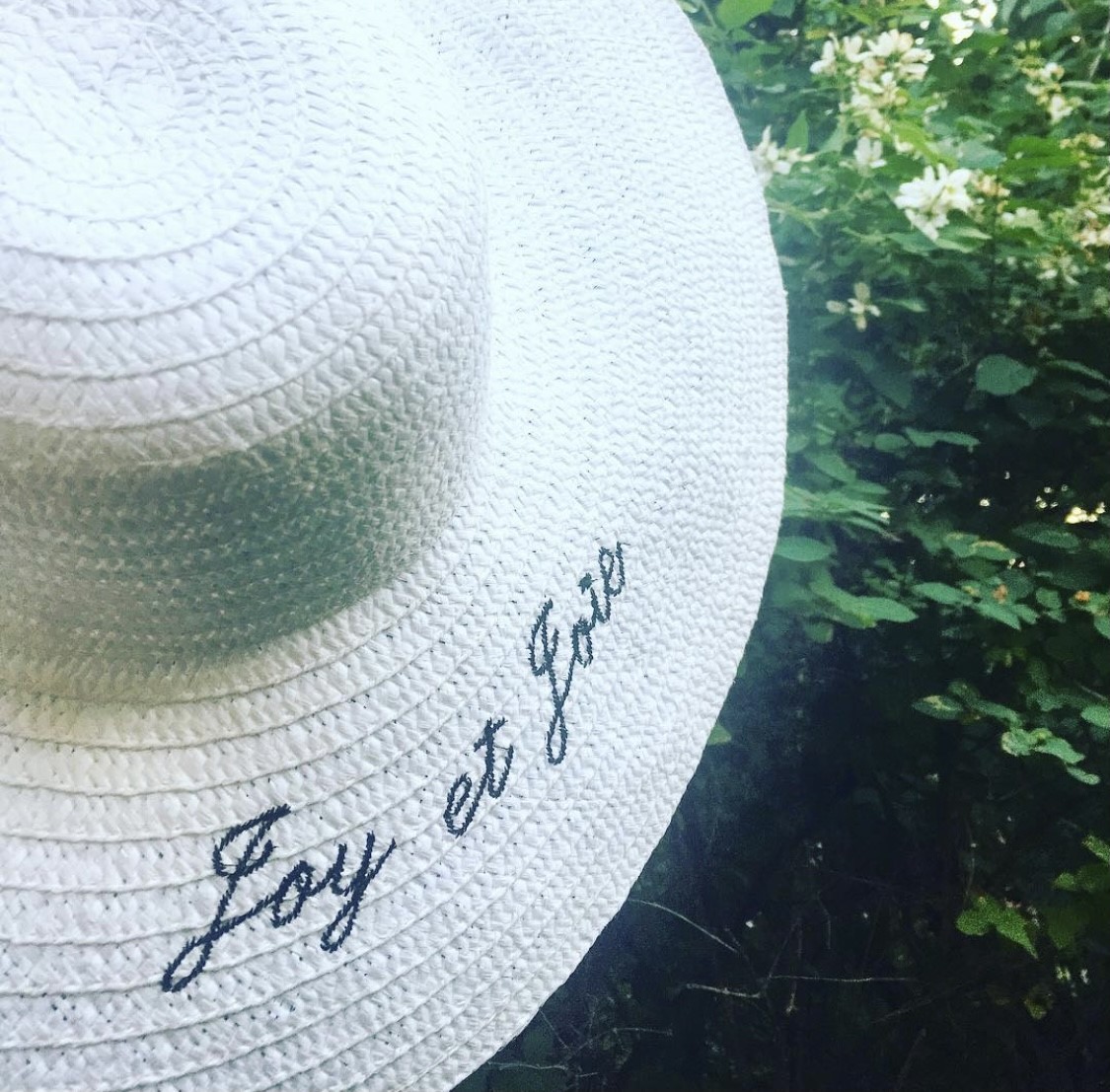 For years I'd been overworking, hustling, chasing the dream… I now realized that I ran right past the main goal, "to be happy". In moving too fast, living at a frenzied pace and piling so much on my plate, I could not see what was right in front of me. It's good to look ahead, be motivated but you also have to know how to stay still to appreciate what's in your life now. Sure, aim for that villa in the countryside, but if you can't see your blessings now, what's the guarantee that you'll be happy with more?
Even with this renewed mindset, it's still a work in progress. Bit by bit, I make an effort to insert joy wherever I can. Since then twinkle lights have popped up and last year we painted our fence. I hated the previous colour and always cringed at the sight of it. Again, why did I wait so long? It took a pandemic for us to paint it. But it's now done and I'll celebrate every small win. Progress may be slow and sparse, but recognize you're still moving forward.
My latest addition is a huge egg chair that makes my daughter and I squeal with delight. We call it our nest. It's currently sits in the middle of our living room. We were so excited that we couldn't wait for the weather to cooperate (as write this, it's currently March with snow). It's oddly placed and the room is in disarray until it's moved outside. However, it makes me giddy each time I sit in it.
The zen garden is still in the plans. I still want to travel too. While those things are in the works, find me in my happy nest. Remember, you don't have to go far to find joy.